We've got buses and are headed to the Chick-fil-A Peach Bowl at Mercedes-Benz Stadium in Atlanta on on January 1, 2018!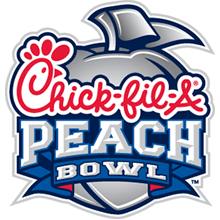 We will load the buses at 7:00AM at Sam's Club.
Buses leave 1 hour after the end of the game and return home around 11PM.
Prepaid tickets are $50 for Sam's Club pickup.
Email us for individual or group tickets, or show up with $60 in cash to get on the bus.
Or call us at 334-444-4444 Ext. 4
For additional bookings, call us at (334) 444-4444 Ext. 3 for current rates or contact us via email.