We've got buses and we're headed to the Auburn-Clemson Game on September 9, 2017!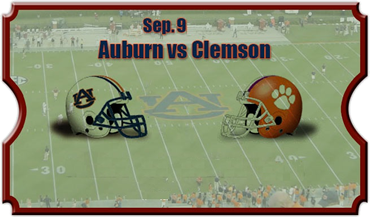 We will load the buses at 10:00AM at Sam's Club.
We will be back in Auburn around 2:00AM on September 10th.
We've stopped taking reservations online, but still have seats available.
Email us for individiual or group tickets, or show up with $60 in cash to get on the bus.
For additional bookings, call us at (334) 444-4444 Ext. 3 for current rates or contact us via email.